Classy Girl Cupcakes
Milwaukee, Wisconsin LGBT Wedding Cupcakes
Milwaukee County, Waukesha County, Washington County, Ozaukee County, Racine County, Kenosha County, Sheboygan County, Dodge County, Walworth County, Jefferson County
Classy Girl Cupcakes is Milwaukee's premier cupcake bakery & boutique! We specialize in wedding and event cupcake catering and offer personal attention and endless options to help you create the perfect cupcake display or tiered wedding cake for your special day, even if you're on a budget. Not only do we offer traditional cake cupcakes, we have also created an our exclusive line of cheesecake cupcakes. We always have a selection of 25+ flavors in stock for walk-in customers on any given day! We also offer Milwaukee cupcake delivery, setup, and display rental services for weddings and parties in the Milwaukee, Wisconsin area and surrounding counties.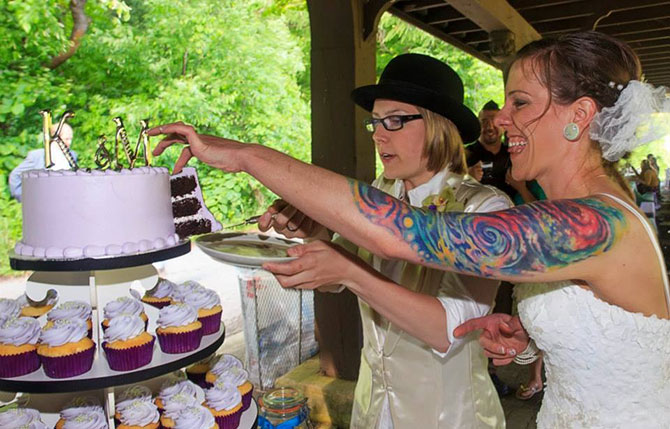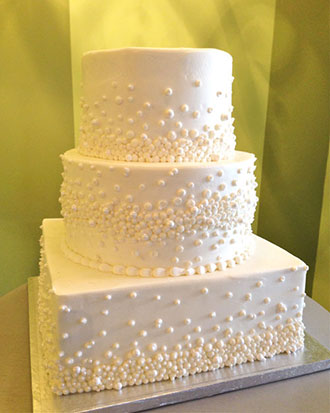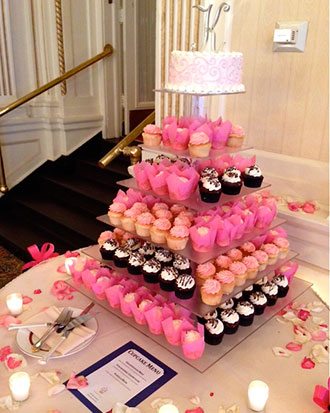 Giselle Wedding Cake and Square Acrylic Tiered Cupcake Display
Our square acrylic tiered cupcake display tower has 6 clear frosted square tiers that hold up to 200 standard size cupcakes. The top tier holds a 6″ or 8″ cutting or anniversary cake
Modern and Elegant Designs
Our designs are modern and elegant, without too much fuss, which allows us to focus on flavor and keep our cupcakes affordable. We always bake fresh 100% from scratch using only the finest natural ingredients. If you need a birthday cake or unique dessert, you'll find gourmet layer cakes for sale in our case every day, and our talented cake decorators can create a delicious scratch made layer cake or wedding cake just for you. If you're looking for a fun new way to enjoy a cupcake, try our cupcake bombs & truffles, cupcake mousse parfaits, cupcakewiches, and our popular cupcake push pops which now ship nationwide!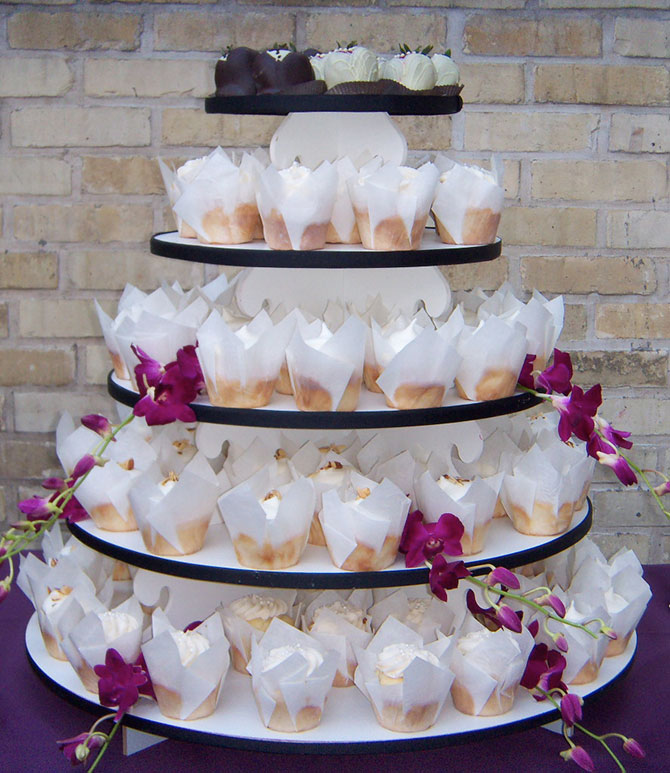 White Tiered Cupcake display
Our white tiered cupcake display tower has 5 round tiers and holds up to 208 standard size cupcakes. The top tier holds a 6″ or 8″ cutting or anniversary cake.
Cake Cupcakes
We offer 15-20 flavors of our traditional cake cupcakes each day in our bakery, and the selection varies by season, ingredients we have on hand, and special orders placed by other customers.
Flavors we make every day: Carrot Cake, Confetti or Chocolate Birthday Cake, Cookies & Cream, Ghirardelli Chocolate, Lemon Pound Cake, Peanut Butter Delight, Red Velvet, and Vanilla Bean.
GLUTEN FREE cupcakes and VEGAN cupcakes are available by special order with a minimum of 6 per flavor.
Advance orders of standard size cupcakes require a minimum of 6 per flavor.
Advance orders of mini cupcakes require a minimum of 12 per flavor.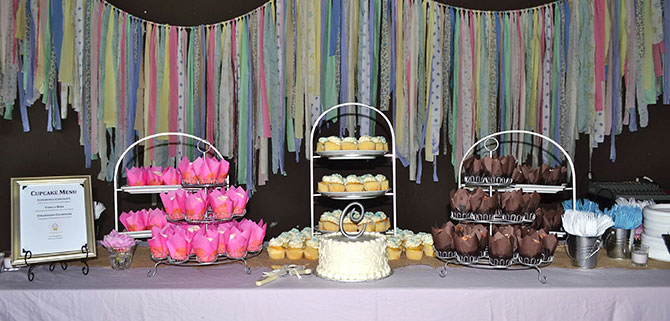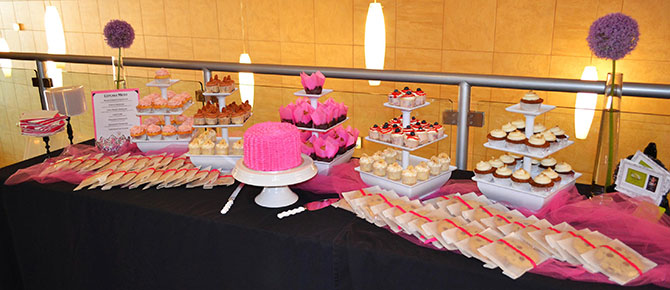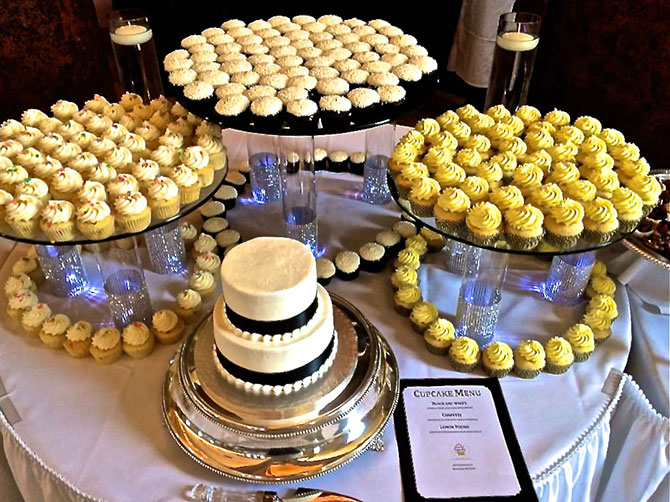 Wedding Cakes
Many of our Layer Cake flavors can be translated into wedding cakes, and we also offer pastry cream, fruit, and cheesecake fillings. Please note we only use our home made buttercream and cream cheese frosting, and do not work with fondant, gum paste, or other artificial frosting preparations. We do not reproduce copyrighted or character designs. Please contact us for more information on wedding cake designs and pricing.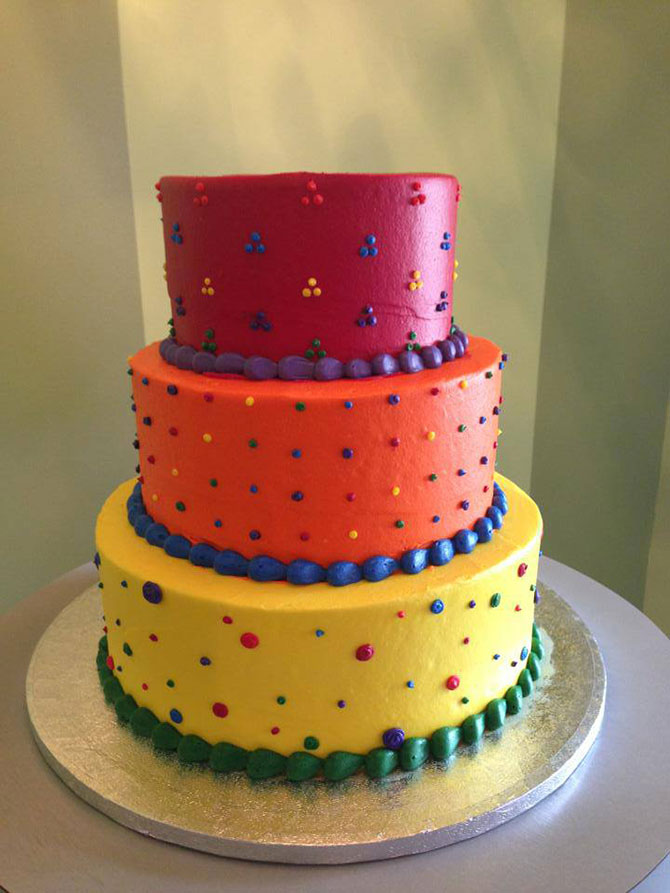 Rainbow Wedding Cake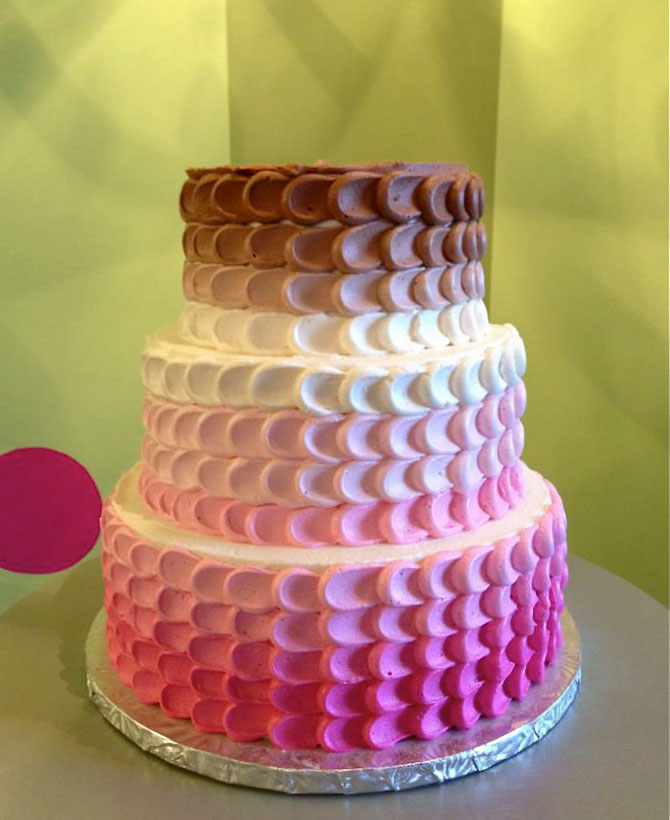 Nia Wedding Cake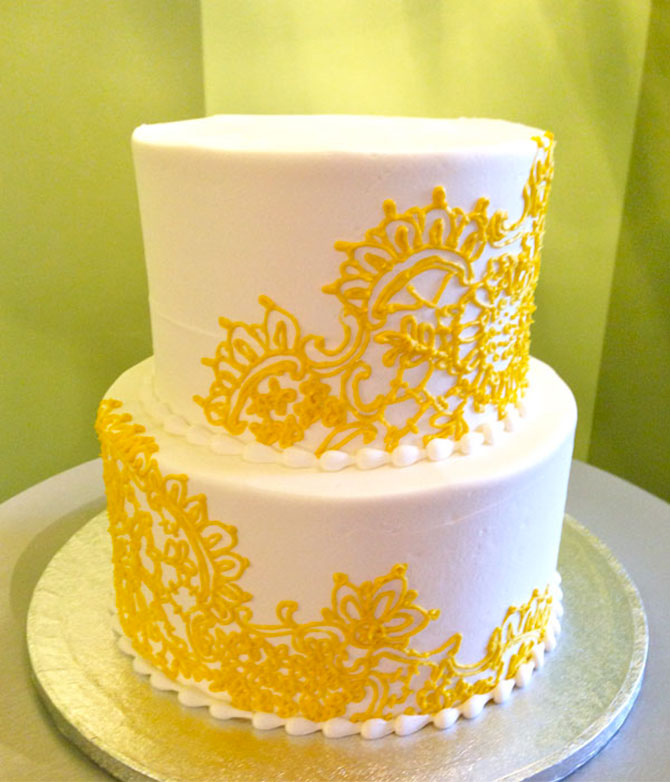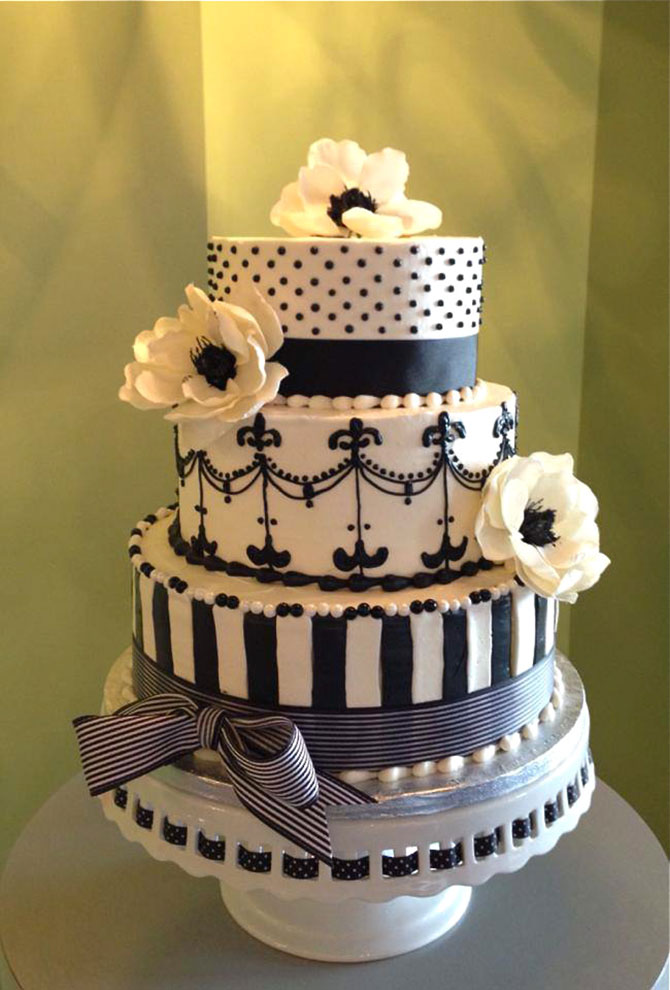 Colette Wedding Cake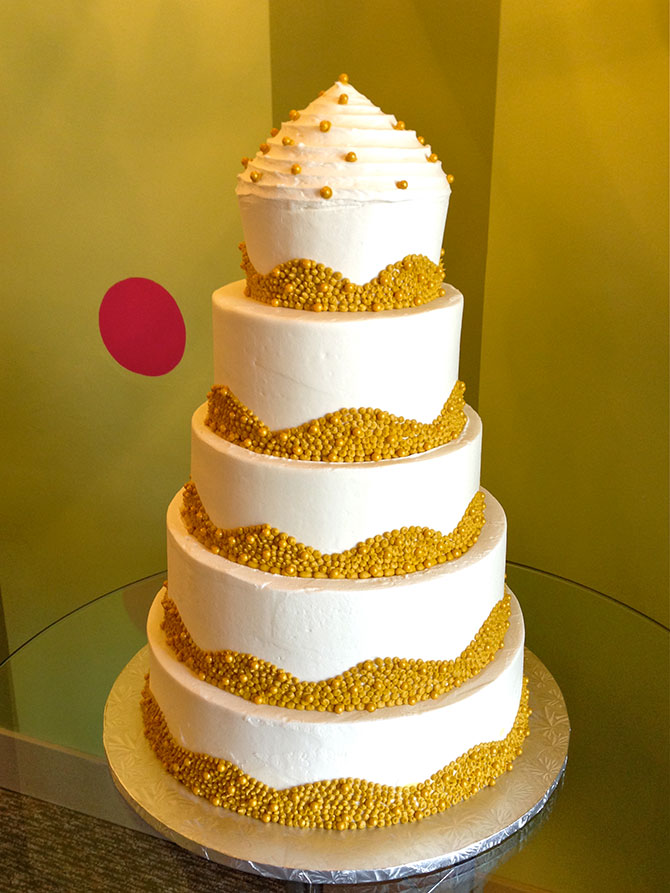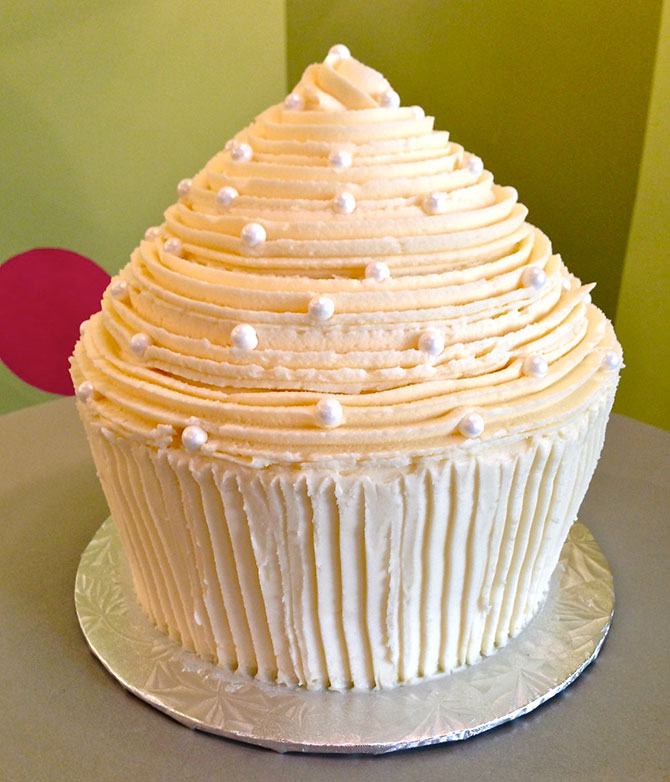 Cupcake Push Pops
Cupcake Push Pops are the hottest new way to enjoy a cupcake! Mini cupcakes, frosting, and sprinkles are layered into air tight push pop containers traditionally used for ice cream or gelato. We offer several choices daily, and other flavors may be special ordered with a minimum of 6 per flavor. Almost any of our cake cupcake flavors can be made into cupcake push pops. Tiered push pop display rental is available for parties, showers, and weddings. It's also popular to offer a children's table of cupcake push pops at weddings and other functions, though adults delight in them too! Cupcake push pops can lay flat, and other suggested display methods include baskets, vases, or florist foam. Push pops come with our labels, or you can request no labels if you'd like to apply your own themed labels or stickers.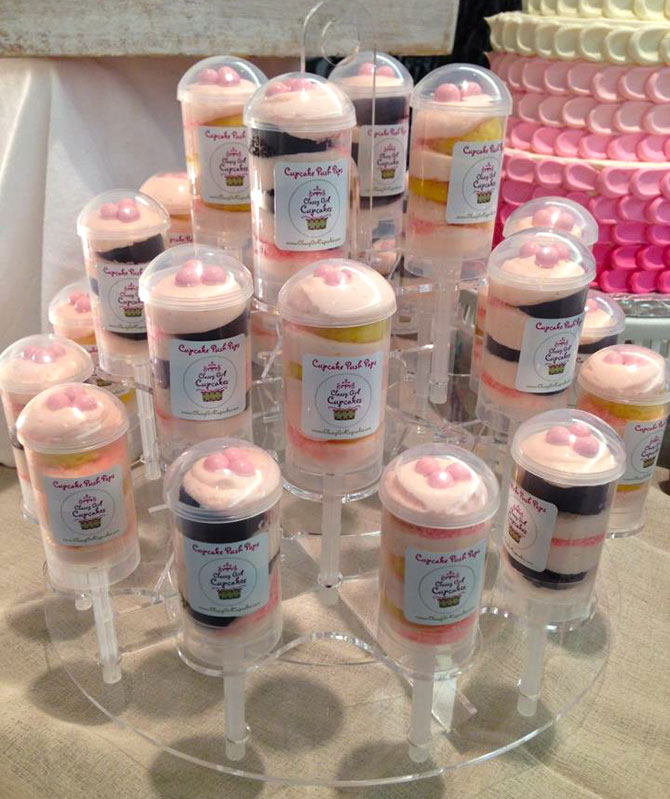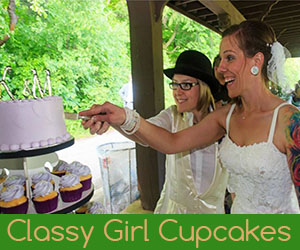 Visit Vendor's Website:
Call Vendor:
414-270-1877
Contact Name:
Erica Elia
E-mail Vendor:
Vendor's Social Media:
Vendor's Address:
825 N Jefferson St - Milwaukee, Wisconsin 53202

Visit Vendor's Website:
Call Vendor:
414-270-1877
Contact Name:
Erica Elia
E-mail Vendor: