The Wooster Inn
Wooster, Ohio LGBT-Friendly Inn Accommodations
Wayne County, Wooster, College of Wooster, Northeast Ohio, Cleveland, Columbus, Cincinnati, Akron, Canton
So you're planning a wedding celebration. Fortunately we cater and coordinate more events than anyone in Wooster. So even though planning your event might seem to be an intimidating task, it is just another day for The Wooster Inn and its staff.
Choosing Your Wedding Site & Date
Although it might be more fun to work on the details of what might be served and how you will decorate, the important first step in the planning process is securing a date and a site. The Wooster Inn offers a number of possibilities depending on the size of your group:
The Main Dining Room seats up to 70 guests and may be reserved for groups of 35 or more.
The Alumni Room seats up to 30 and may be reserved from groups of 12 or more.
The Library is on the lower level, adjacent to the pub and seats up to 24 people in its normal configuration. This room also has a 50" high definition television equipped to be attached to a laptop thus mirroring the computer's monitor. The Library is a newly remodeled space that provides a cozy and comfortable meeting or gathering location.
The Pub is a new addition to the offerings of the Inn. Directly below the main dining room, the Pub can accommodate about 40 table-seated guests. Most of the seating in this room is at high-top tables though there is some flexibility for arranging a meeting-like setting in the presence of the bar. The Pub is open to the public most evenings and is NOT available for private events during operating hours.
The Tented Patio of the Wooster Inn seats up to 200 guests and is available from April through October. We do have sides and heaters for the tent when they are necessary. This space is very adaptable for groups of any size.
Kittredge Dining Hall is just west of the Inn on the corner of Wayne Avenue and Beall. This facility seats 250-300 guests and is often used for wedding receptions. This is a student dining hall so there are some limitations on its availability for outside events.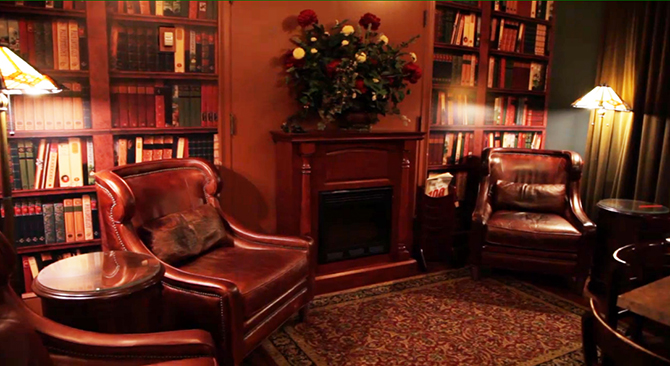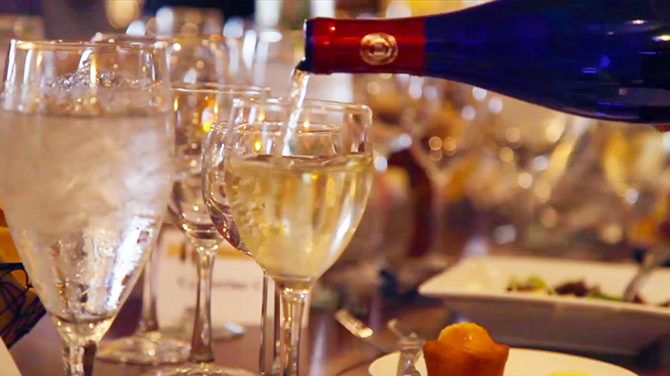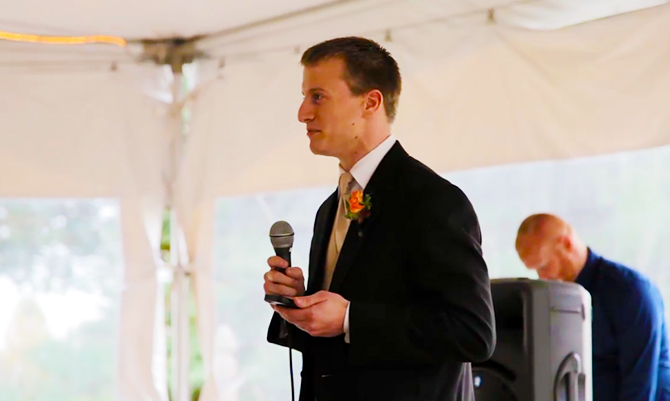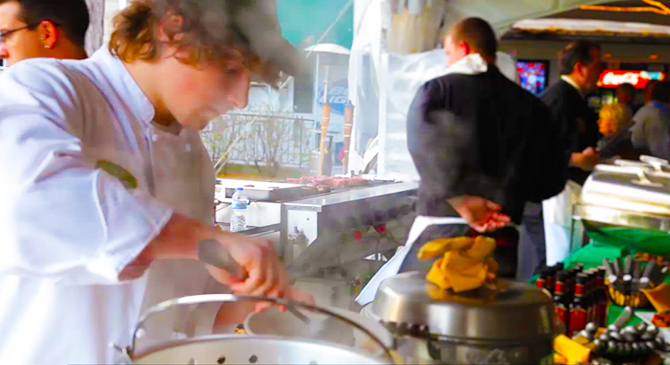 Menus & Catering
Executive Chef, Ken Bogucki or a member of his staff, will be happy to meet with you or talk to you to answer your specific questions. We are with you every step of the way so that we can take care of the details while you are free to enjoy the process.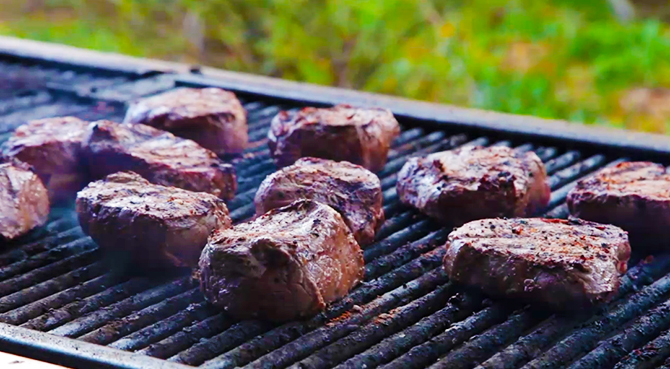 In cooperation with The College of Wooster, the Wooster Inn has the resources to cater events of any size. We have two large dining halls on campus and work with major venues in Wooster.
Off-Premise Catering
The Wooster Inn not only caters large events, but we also cater to homes and businesses for events of any size. Our goal with every event is to duplicate the experience you and your guests would have in our dining room: fine dining food, excellent service, and creative presentation.
Plated Meal Service or Buffet Style
Wherever possible, we seek to provide plated meal service; however, in some situations or if it is your preference, we do offer buffet service. Our staff is trained to help you make a plan that will best serve your needs.
Fine Dining Menu
Our dining room menu changes several times a year. Many of these items are available in addition to the menus listed here. Keep in mind that some of the entrees that we offer in the dining room do not always work very well for large groups or at offsite locations. Our Executive Chef or a member of our staff will help guide you if you want to use our dining room menu.
Menu Requests
If there is an item you have tasted in the past at our restaurant or another, we would be happy to work on recreated that for you. Our talented cooking staff loves the challenge and the creativity associated with any request.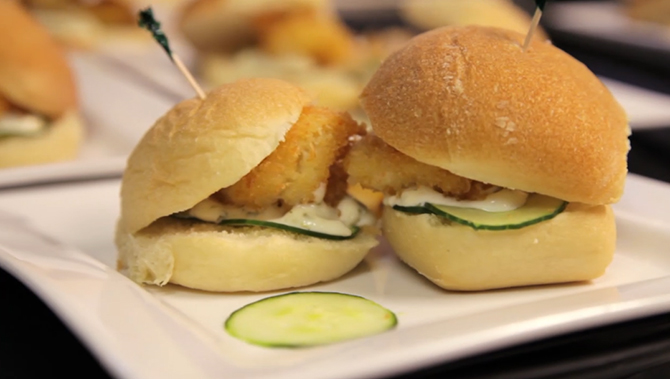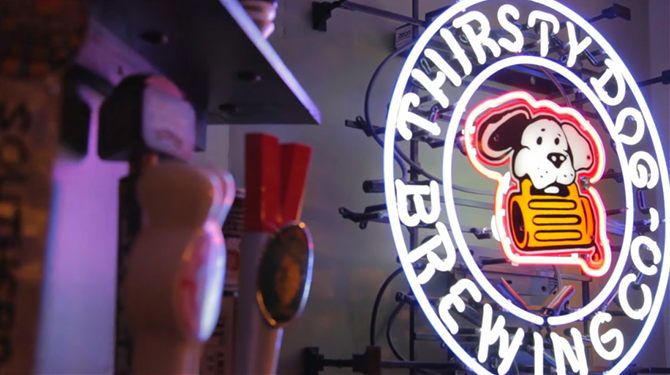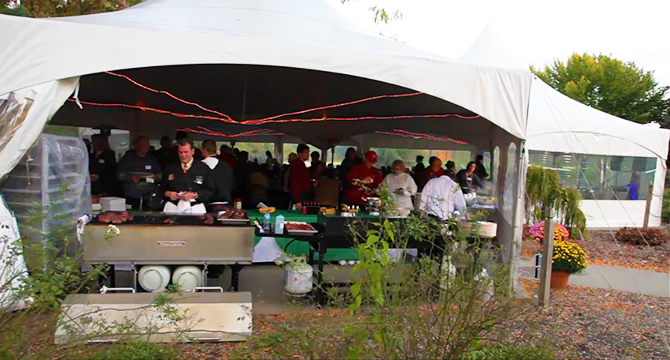 Wooster Inn Guest Rooms
Staying at the Wooster Inn, you will be able to take advantage of these services and amenities:
Attended continental breakfast each morning available from 7:00 am until 10 am.
Coffee maker and hairdryer in every room
Individual heating and cooling controls and private baths in each room
Wireless high speed internet access throughout the building
Cable television in every guest room
Daily housekeeping services
Access to the Inn's restaurant that offers fine cuisine in either the main dining room or, as weather permits, patio dining
The availability of a full wine list, premium beers, and high quality liquors that can be enjoyed anywhere in the Inn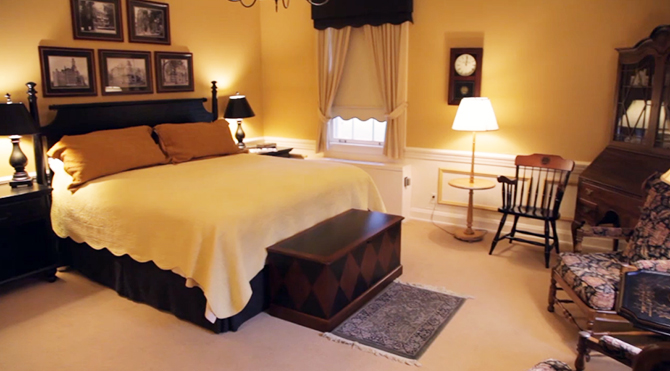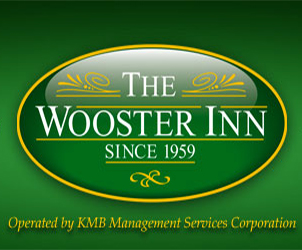 Visit Vendor's Website:
Call Vendor:
330-263-2660
Contact Name:
Ken Bogucki
E-mail Vendor:
Vendor's Social Media:
Vendor's Address:
801 East Wayne Avenue - Wooster, Ohio 44691

Visit Vendor's Website:
Call Vendor:
330-263-2660
Contact Name:
Ken Bogucki
E-mail Vendor: