Gwen Downs, Celebrant
Holly Springs, North Carolina LGBT Wedding Officiant
I offer my services in and around the Raleigh-Durham-Chapel Hill area.
Certified Life-Cycle Celebrant® and Ordained Interfaith Minister
Celebrating Love
Your wedding day is one of the most important days of your life so your wedding ceremony should be a true reflection of your special bond and love. In a celebrant ceremony you are empowered. Nothing is imposed on you. Instead, with a collaborative process, I will guide you in choosing rituals, readings, symbols and music to fulfill what you envision for your ceremony. We can be as unique, creative, formal, or informal, as you wish. I will listen to you, make suggestions, and in the end, we will build the perfect ceremony that tells your love story.
I take great pride in supporting all couples in marriage regardless of ethnicity, gender expression, age, sexual orientation, or religious background.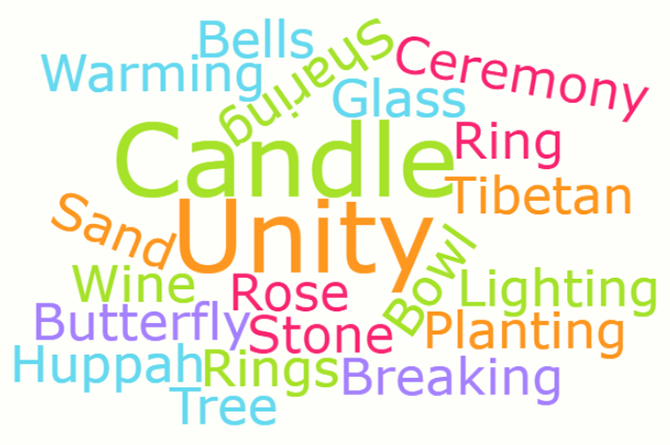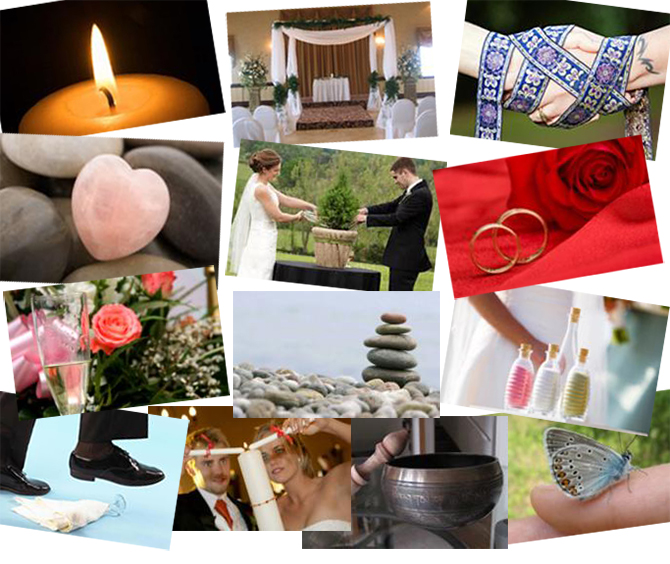 Ceremonies
Whether you are looking for a ceremony that is short and sweet, serious and warm, fun and humorous or has a spiritual feel, I will help you express and share the joy of this day with a personalized heartwarming ceremony. No matter what type of ceremony you choose, we will work together to create a memorable ceremony that you, your family and friends will remember for years to come. I offer the following ceremony options: ​
Wedding Ceremony
Your wedding ceremony can be conducted on any day, anywhere and anytime. This gives you enormous choices to achieve the perfect ceremony at the ideal venue you have always dreamed of. Whether it be at one of The Triangle's beautiful arboretums, lakes, parks or in your own home, the possibilities are endless.
To bring together the perfect ceremony of your dreams, you have total freedom of choice for the type of ceremony including vows, music, readings and venue. You may also choose to ask family and friends to participate in making the complete perfect wedding ceremony.
Elopement Ceremony
This is my most basic ceremony and is popular with couples who had commitment or civil union ceremonies already, are having a big wedding later or just want to get legally married first. This ceremony includes the asking vows and the ring vows and a few words of introduction.
This service does not include an in-person meeting. I'll ask you a few questions via email or phone so I can tailor the ceremony for you. ​
Microweddings
If you don't want to elope and you don't want to spend a lot of money on a big traditional wedding, then a Microwedding might just be the happy middle you are looking for. A microwedding, like its name suggests, will typically include anywhere from 5 to 10 guests—often immediate family and super-close friends only.
Though tiny and low-key, a microwedding isn't an elopement, which is usually planned and attended only by the couple (and witnesses) and often performed in secret (though not always). Think of a microwedding as a beautiful cross between an elopement and a big, traditional wedding—and it might just be the perfect compromise to suit your style.
If you think a microwedding would be a good fit for you and your partner, you can choose to have it at The 12 Oaks Club (golf and country club) in Holly Springs for no additional cost.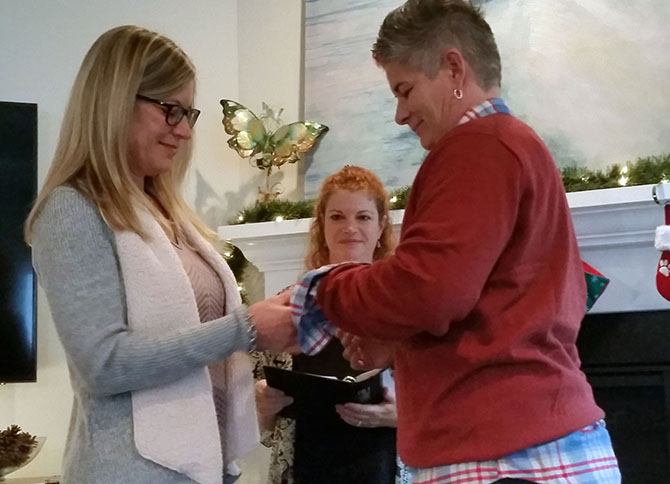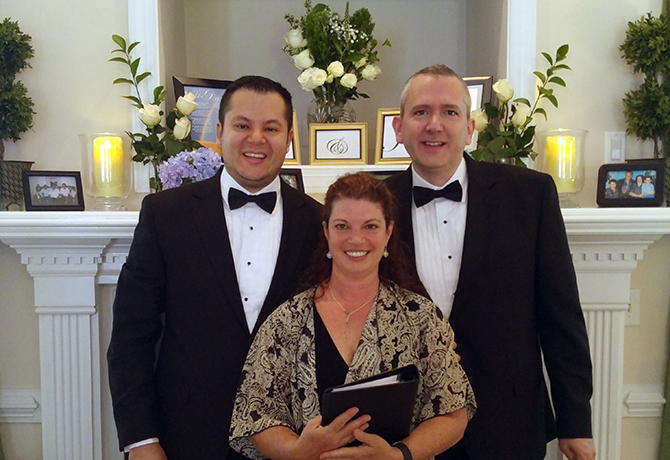 About Gwen Downs
My name is Gwen Downs and I am a Certified Life-Cycle Celebrant® and ordained interfaith minister. I attended the Celebrant Foundation and Institute and received my certification in Wedding Celebrancy in 2014. As a wedding Celebrant I am a ceremony and ritual expert and bring many new and creative ideas to the ceremonies I write for my clients.
My listening and writing skills allow me to establish trust, build rapport and create a memorable ceremony for you from a non-denominational perspective. I work with you by listening intently to learn what is truly important to you. I will create a one-of-a-kind ceremony that tells your love story and embraces your individuality while respecting your beliefs. ​
Whether celebrating a wedding, elopement, or vow renewal, each event is a custom mosaic — thoughtfully composed with ​readings, music, poetry, original writing, traditions and rituals that are meaningful to you. When we are finished, we will have created a ceremony that is uniquely personalized and tells your love story.
I offer my services in and around the Raleigh-Durham-Chapel Hill area. I would love the opportunity to help you select and plan a ceremony that best reflects your wishes and desires for your very special day. I am here to assist and guide you with designing the ceremony that will create memories for a lifetime.​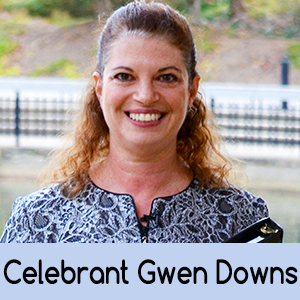 Visit Vendor's Website:
Call Vendor:
919.446.3388
Contact Name:
Gwen Downs
E-mail Vendor:
Vendor's Social Media:
Vendor's Address:
Holly Springs, North Carolina 27540
Member Since:
September 2016

Visit Vendor's Website:
Call Vendor:
919.446.3388
Contact Name:
Gwen Downs
E-mail Vendor: