Desiree Chocolates, LLC
Glencoe, Illinois LGBT-Friendly Chocolatier
Chicago and Surounding Suburbs
Gourmet hand-made confections and theme-customized delicacies finely designed to cater to your sweet tooth
Chicago's Most Unique Sweet Table
Desiree Chocolates offers a unique variety of services designed to cater specifically to your event needs. With the help of Desiree's unparalleled expertise in the art of gourmet chocolates, delectable desserts, and prize-winning pastries, your sweet tooth will certainly be satiated. Desiree prides herself on working closely with her clients in order to make your event experience one to remember for years to come.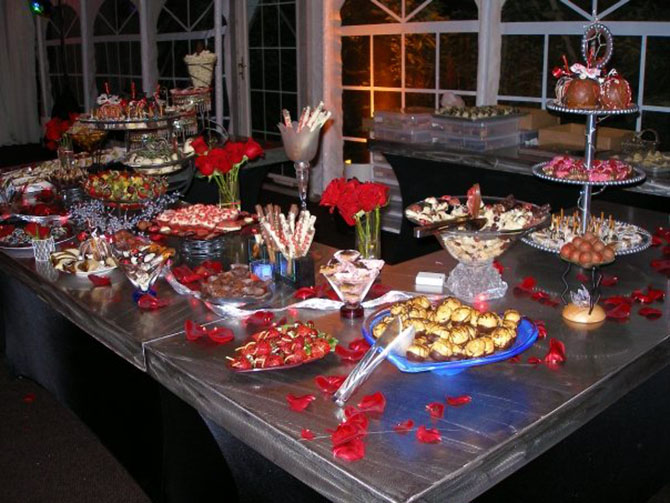 Desiree's one-of-a-kind chocolate dipping station is a completely customizable chocolate extravaganza and dessert display all in one!
It is an upscale version of a traditional sweet table with a unique twist. Desiree offers a stunning live presentation experience and prides herself on having professional service and a product that is unique, aesthetically appealing, and sure to make your taste buds go wild! All of Desiree's creations are made using only the finest quality ingredients and premium Belgian chocolate.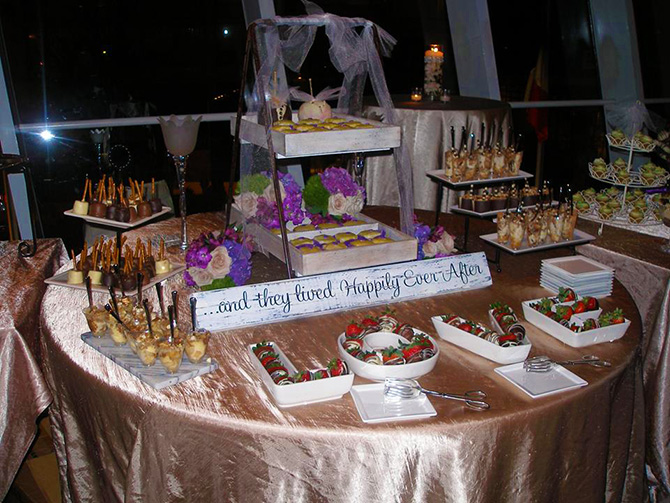 The chocolate-dipped confections that you and your guests will enjoy are guaranteed to be the freshest, made just moments before they are eaten.
The spectacle of dipping and decorating the chocolates does far more than serve up a dessert to be remembered. It is sure to also pique the aesthetic interest of your guests as Desiree's famous sweet table is sewn into the very fabric of your event's entertainment. The visual element of Desiree's dipping station cannot be matched.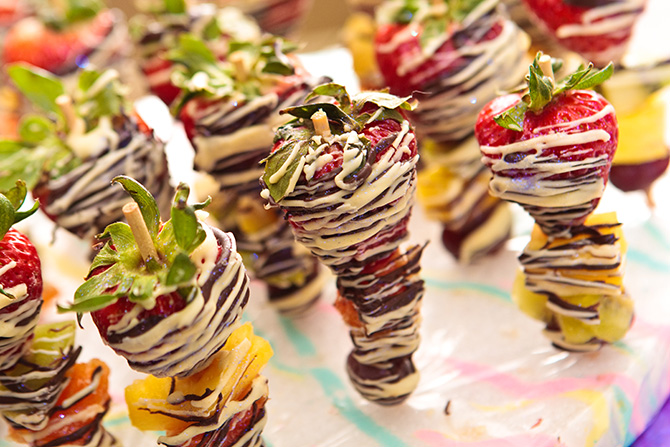 Being a pastry chef at heart, Desiree also creates an array of her own hand-made gourmet desserts, cakes, and cookies to complement the dipping station.
No matter what the setting, she guarantees to provide you and your guests with an edible experience that is completely customizable to your event's unique theme and budget. Desiree sees it as her personal mission to develop an authentic relationship with her clients in order to provide them with a product that they are sure to love.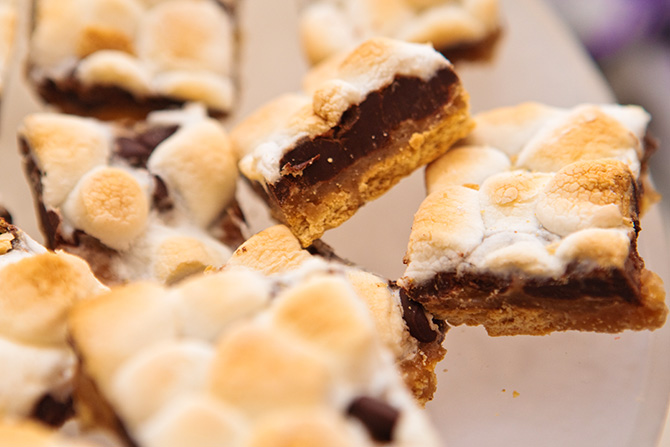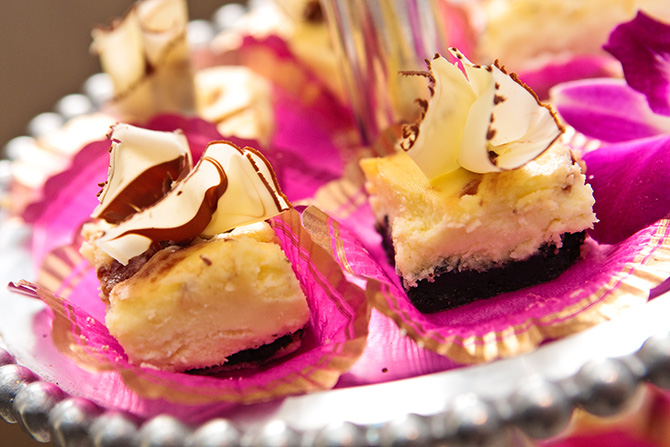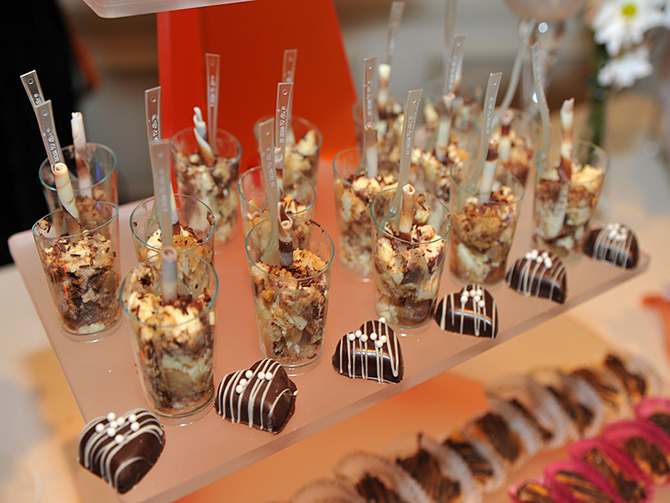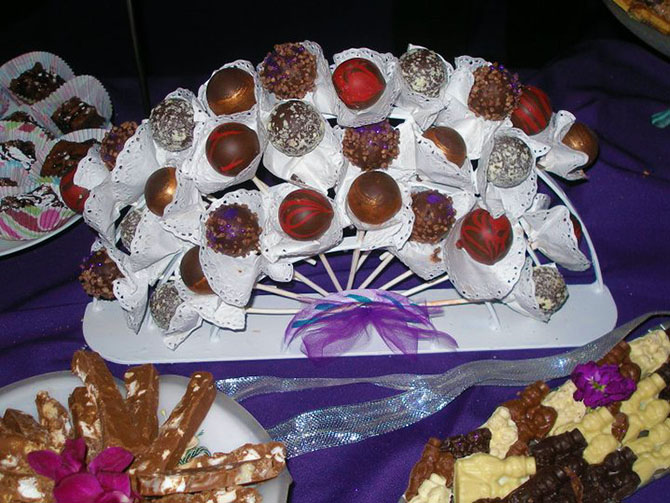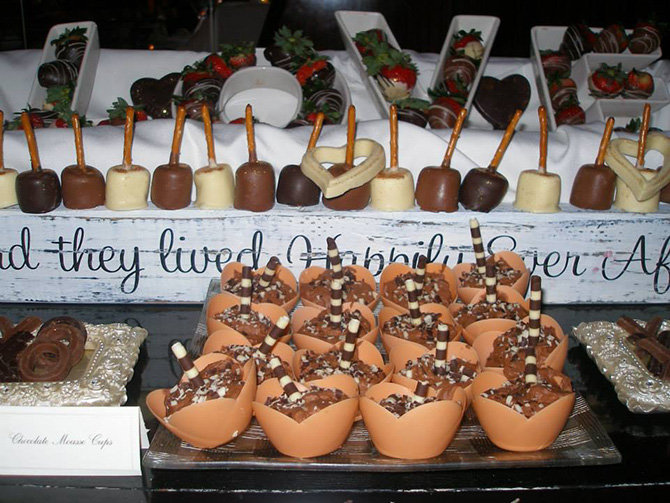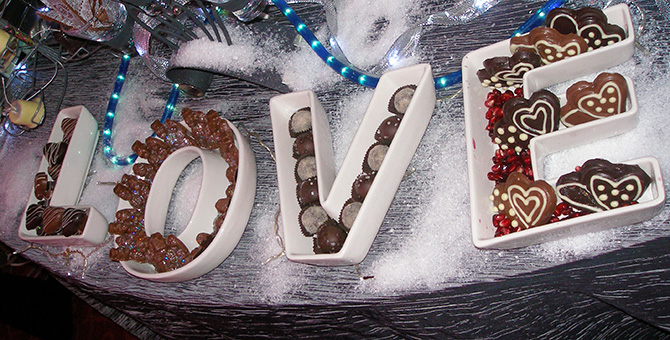 Work Personally With Desiree to Customize Your Menu!
Desiree prides herself on helping you to create a one-of-a-kind menu completely designed to suit your event's theme, venue, and budget. You name it, and Desiree will make it! Take a look at some crowd favorites to get the ideas rolling. Be careful, your taste buds might just start tingling!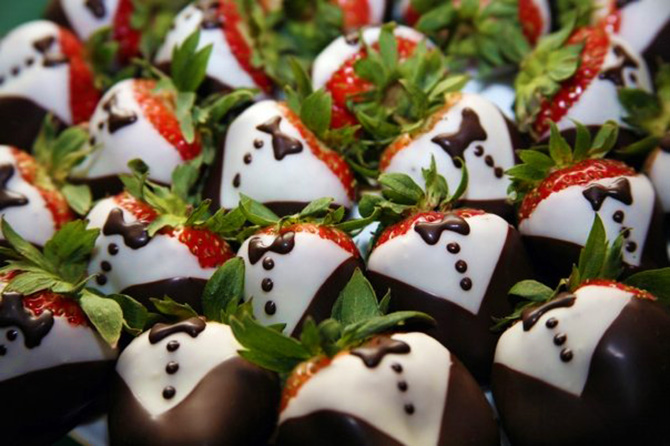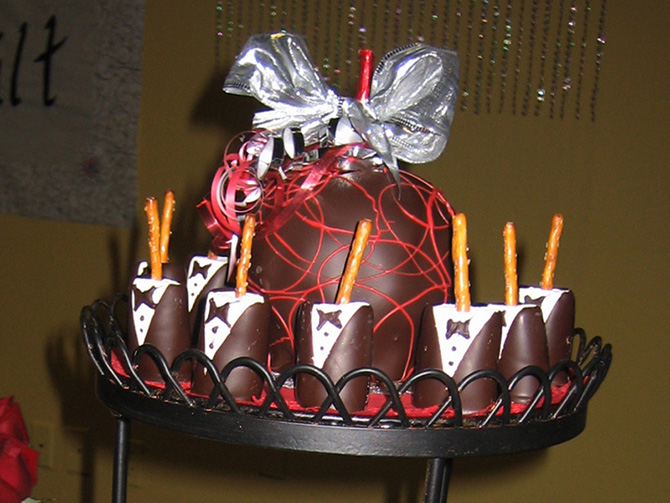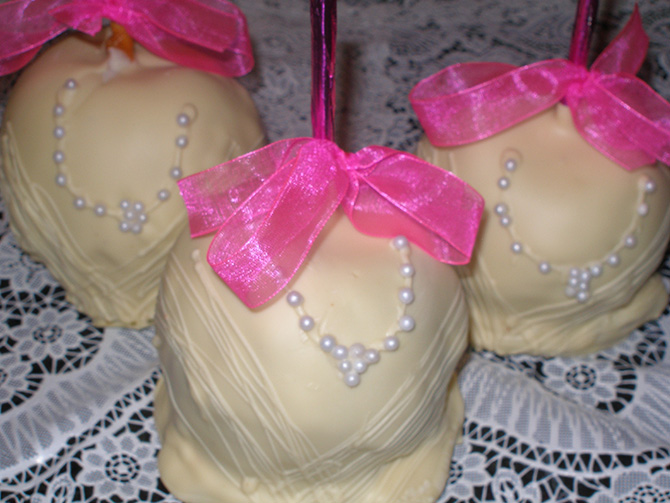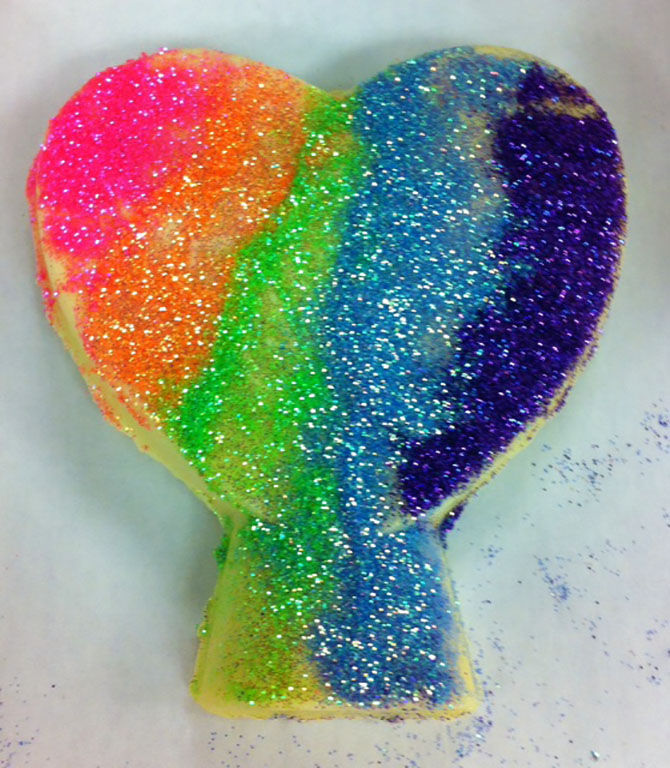 Desiree's Sweet Beginnings
Desiree has been in the business of making chocolate since the early 90's, when she owned and operated a unique gourmet candy kitchen with a retail store in Cincinnati, Ohio. In 1995, the excitement of living and working in Chicago prompted Desiree to sell her shop and move to Chicago where she served as Chocolatier for the Chocolate Bar and Sweet Melodies. In 1998, when Sweet Melodies closed, she decided it was time to revive her business by opening up Desiree Chocolates in the Chicago area!
Originally from South Africa, Desiree learned to appreciate the art of fine food and chocolate at an early age. Her mother, Myrna Rosen, is an internationally renowned cookbook author and is often referred to as the "Julia Child of South Africa." Her first two cookbooks, Cooking with Myrna Rosen and Elegance with Ease were South Africa's best selling cookbooks. Her most recent cookbook, South African Gourmet Food and Wine was released in the United States in 1998.
Desiree decided to follow in her mother's footsteps into the kitchen, but added her own unique twist. Using a combination of her own talent and of course, her mom's wonderful dessert recipes, she has been able to create top quality truffles, pastries, cakes, cookies, and many other confections that are both visually spectacular and decadently delicious.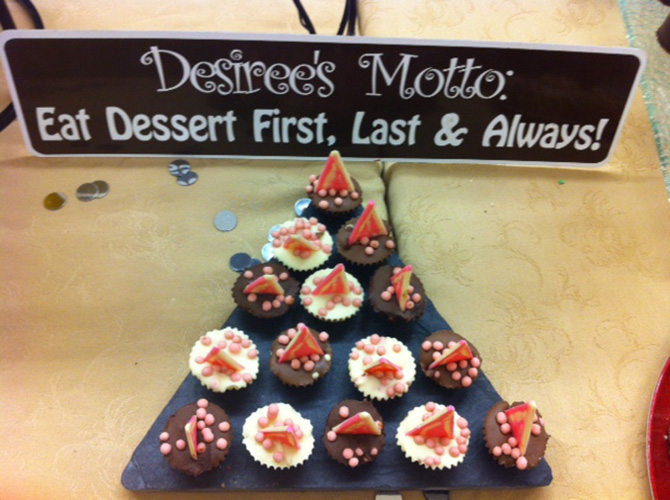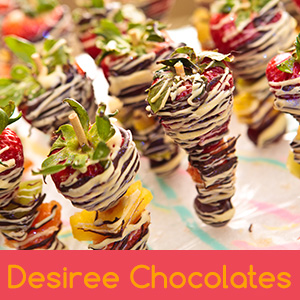 Visit Vendor's Website:
Call Vendor:
847-444-1263
Contact Name:
Desiree Engman
E-mail Vendor:
Vendor's Social Media:
Vendor's Address:
840 Vernon Avenue - Glencoe, Illinois 60022
By Appointment Only

Visit Vendor's Website:
Call Vendor:
847-444-1263
Contact Name:
Desiree Engman
E-mail Vendor: