Phone Numbers:
Oahu - 808-586-4544
Hawaii - 808-974-6008
Kauai - 808-241-3498
Maui- 808-984-8210
Molokai - 808-553-3200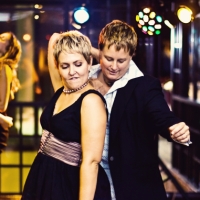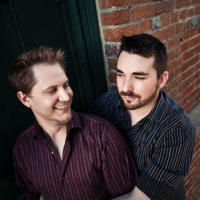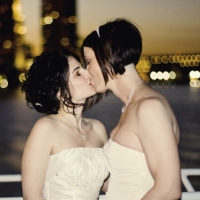 How to Get a Hawaii Civil Union License & Civil Union Certificate
Lesbian & Gay Marriage in Hawaii - Same-Sex Marriage HI
When Do Civil Unions in Hawaii Become Legal?
The Hawaii Civil Union Law takes effect on January 1, 2012, and although the first business day of the New Year is January 3, 2012, it is anticipated that at 12:00 a.m. on January 1, 2012 on-line applications for civil union licenses will be available.
The Department of Health Web site will go live at midnight on Jan. 1, 2012. For details, click here or visit http://hawaii.gov/health/vital-records/vital-records/civilunion/index.html
Equality Hawaii can help if you would like to have your Civil Union on January 1st or 2nd
After completing the ceremony on or after January 1, 2012, the civil union officiant will record the event online with the DOH and, after DOH reviews and approves the information, your civil union will be registered.
What is a Hawaii Civil Union?
The Hawaii civil unions law was passed in 2011 and allows all couples – regardless of their gender, to enter into a civil union. This affords these couples all the legal rights, benefits, protections and responsibilities of traditional marriage.
Couples that reside in Hawaii (or live in a state or country that recognizes Civil Unions) can file joint tax returns for your state taxes. Couples will no longer be legally precluded from things like club memberships or hospital room visits. State retirement and health benefits can be conferred upon each other. Partners will inherit possessions without the need of a will.
How Much Does a Hawaii Civil Union License Cost?
The cost of a Hawaii Civil Union License is $60.00 (plus $5.00 portal administrative cost). The fee may be paid online or in-person at the time the application is submitted to a civil union license agent.
Is there a County Requirement?
Yes. The prospective partners may only obtain a civil union license from an agent in the county in which the civil union is to be solemnized or in which either prospective partner resides.
Can Our Hawaii Civil Union License Expire?
Yes. Upon approval, a civil union license will be issued at the time an application is made. The civil union license expires 30 days after (and including) the date of issuance, after which it automatically becomes void.
Do We Need to Be Residents of Hawaii?
No. There are no state residence or U.S. citizenship requirements.
Who Can Enter into a Hawaii Civil Union?
Any person who is at least 18 years of age not a partner in another civil union, not a spouse in a marriage, or not a party to a reciprocal beneficiary relationship.
If previously registered in a reciprocal beneficiary relationship, proof of termination must be provided to the civil union agent prior to the issuance of a civil union license if the termination occurred within 30 days of applying for the civil union license.
If previously married, proof of termination of that marriage must be presented to the civil union agent by the applicant if the divorce or death was final within 30 days of applying for a civil union license. Proof consists of a certified original divorce decree or a certified death certificate.
Do We Both Need to Apply for a Civil Union License?
Yes. Both prospective partners in the civil union must appear together in person before a civil union agent to submit their official civil union application for a civil union license. Proxies are not allowed.
What Do We Need to Bring to the Hawaii Department of Health?
The prospective partners should be prepared to provide the civil union agent with the necessary proof of identification and age and present any required written consents and approvals. All of the necessary documents should be obtained prior to applying for a civil union license and appearing before an agent. A valid government issued photo I.D. or driver's license may be presented.
EnGAYged Weddings would like to thank our couples and the following photographers who can be viewed on our Gay Wedding Planning Forum :
Same Sex Wedding Photo
Prideful Engagements
Melissa Koren Photography
Elle Wedding Photography