On the Wings of Love Ceremonies
Naples, FL Gay Friendly Wedding Officiant
Collier County (Naples, Marco Island, Estero, & Bonita Beach - South West Florida)
Michelle Flaherty owner of On The Wings Of Love Ceremonies has been trained by the Celebrant Institute and Foundation. She is an ordained Minister and a Florida Notary Public.
With a background in public speaking and community theatre, as well as strong organizational skills, Michelle will deliver your ceremony in a professional manner.
She has had a long career in business and has been, as well as currently is, involved in many community activities for a number of years including, United Way, Shelter for Abused Women and Children, Education programs and Community Leadership Programs.
LGBT Weddings in Florida
A Life-Cycle Celebrant creates Ceremonies that are about love. Your wedding should be an event to remember and your ceremony should, and can be one of a kind.
As your Officiant, I will work closely with you to design your wedding ceremony to be a reflection of both of you, as individuals, as a couple and as part of a community of family and friends. We will work on music, readings, and vows, using ritual and symbols that weave your love story.
We can blend cultures or religious traditions into your ceremony. Or, we can use rituals that have captured your imagination. I want your Wedding to be one that not only you will remember, but your family and friends will also. This is your wedding and it is about you! Ceremonies of Love will create memories you will carry with you for a lifetime.
ADDITIONAL LOVE CEREMONIES
Vow Renewals
Landmark Wedding Anniversaries
Commitment Ceremonies

Baby Blessings/Naming or Adoption Ceremonies
Ceremonies are a way to invite family and friends to Celebrate the addition of a new member to the family. A way to recognize this new child and create ceremony to formally present him/her into the larger family. To give the parents and Guide/God parents a public forum to pledge their love.
"It takes a village to raise a child" and Ceremony will introduce your child to his or her village.
The beauty of Ceremony is that it can be created not just repeated. If there is a passage in life that you believe deserves recognition then we can create it with you.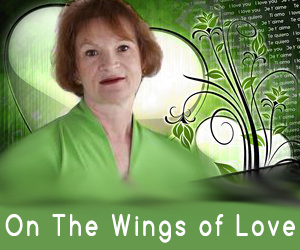 Visit Vendor's Website:
Call Vendor:
(508) 688-9551
Contact Name:
Michelle Flaherty
E-mail Vendor:
Vendor's Social Media:
Vendor's Address:
Naples, FL. 34112

Visit Vendor's Website:
Call Vendor:
(508) 688-9551
Contact Name:
Michelle Flaherty
E-mail Vendor: